WARWICK STREET, OXFORD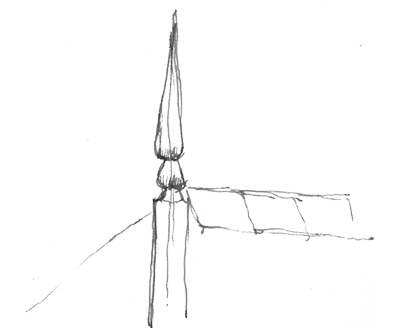 A garden for a Victorian terraced house.
Major Design Elements: The garden design includes yorkstone, brick and Hornton stone paving; sitting walls in slate, brick and yorkstone; serpentine stone and brick path leading to water feature; rose arches; children's flagpole, wigwam and sandpit; planting.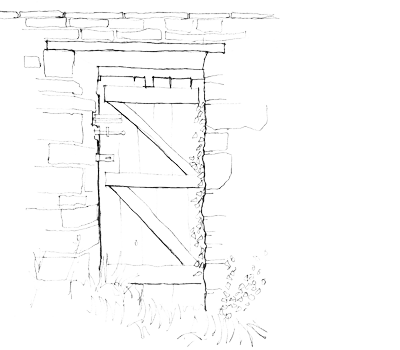 The needs of people...
The client's primary concern was to maximize the use of the garden, which was previously little used. The garden needed to be simple to maintain, suitable for entertaining and a place for the children to play. Jonathan provided an outdoor dining and play room beside the kitchen by lowering the ground level and making the garden part of the house.
the laws of nature and of building...
Sitting areas were located to provide both sun and shade at different times of day.
the desire for beauty.
The views from indoors are particularly important in our climate. Rose arches frame key views. Focal points are provided by large pots and a specimen fruit tree. A pebble fountain and slate sitting wall provide a place to muse.