THE PADDOCKS, BURFORD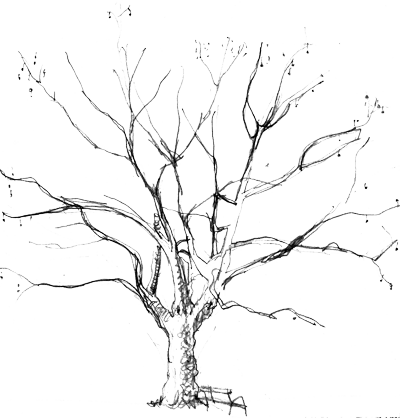 A new setting for the front door.
Major Design Elements: The landscape and courtyard design included tree and shrub screening and shelter belts; realignment of the tarmac drive; removal of the tarmac courtyard, stone walls and hedges; Yorkstone paving, a raised seating area, walls and piers; a raised mirror pool with fountain; structure planting and topiary including a 2 metre high yew pyramid.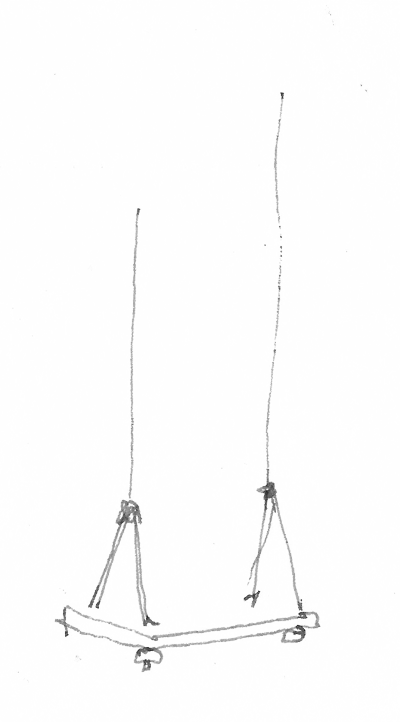 The needs of people...
A later porch hid the front door and visitors were using the kitchen door by default. Cars were parking on a tarmac apron in front of the house – a hangover from when the kitchen had been a garage wing. The house overlooked a neighbour and screening was required whilst not blocking important views. In addition the design needed to allow for a child to cycle around the house without encountering any steps...in the same way the client had when he was a child.
the laws of nature and of building...
Demolition of the porch inevitably meant some damage to the house façade. Care was needed in restoring the stonework. Careful attention to levels and sight lines was needed to allow a car to back up to the kitchen door to unload shopping whilst not creating unwanted steps or apparent ramps in other parts of the courtyard. The stone pitching – reclaimed from site – was tested for frost hardiness and it's suitability for use in the ground.
the desire for beauty.
The garden design has revealed and drawn attention to the original main facade. It has opened up distant views to the setting sun. Raindrops bring the mirror pool alive. The fine house has the setting it deserves.