Stag's Leap, Oxfordshire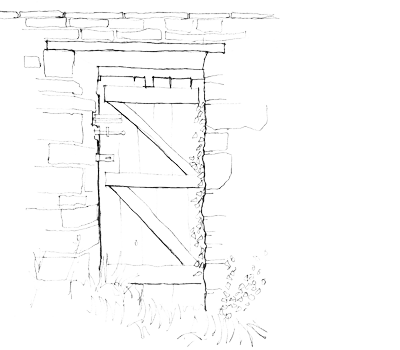 Design and creation of sculpture garden.
Major Design Elements: The garden design includes a fish pebble mosaic; letter carving in yorkstone; porphyry setts with slate detailing; timber decking around a hot tub; semi-mature trees up to 8 m high, extensive topiary and hedging up to 2.5 m high.

The needs of people...
Practical requirements included the need for additional parking spaces, the provision of an outdoor hot tub, and a garden that would be simple to maintain. An immediate garden was desired.
the laws of nature and of building...
Hedges were planted at mature heights of between 1.5 and 2.5 m. Box and yew balls (varying sizes up to 1.3 m diameter) were imported from Germany along with lime trees up to 8 m high. Liaison with stone specialists was necessary to ensure the unique paving to the forecourt could support vehicular traffic. A specialist team of pavers was brought down from Scotland.
the desire for beauty.
The Client's primary love is art and music. The design provided a setting for his collection of sculptures. Jonathan introduced the Client to a local lettercarver.