Dean Manor, Charlbury

Relocation of tennis court within delightful Cotswold garden previously designed by Arabella Lennox-Boyd
Major Design Elements: earth moving, tennis court, hedging, semi-mature cube-head lime, sculpture.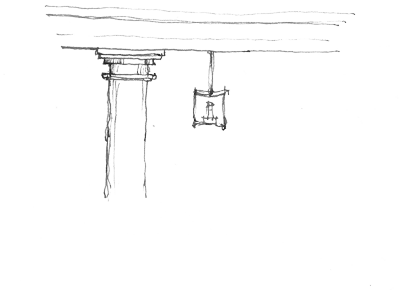 The needs of people...
The client asked Jonathan to place a tennis court in the walled manor house garden. The requirement was that the tennis court should not detract from the existing greatly loved garden.
the laws of nature and of building...
Care was taken to protect the roots of existing tulip and lime trees during earth moving operations. The orientation of the tennis court is (almost) north south thus avoiding players being blinded by the low sun in the morning and evening. Access was provided for vehicles needed to maintain the garden.
the desire for beauty.
Often screening an object can attract attention to it. A hedge around a tennis court prevents views out for the players. Cube head lime were used to distract from the tennis court - and particularly the fencing - whilst allowing views out. The main seating area was aligned with a view through the rose garden and placed to allow for the only view out of the walled garden to open countryside. Vistas were ended or punctuated with sculptures. Another seating area faced the evening sun and views of the established mixed herbaceous borders designed by Arabella Lennox-Boyd a generation earlier.